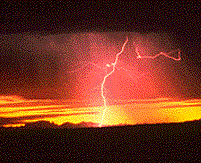 This module deals with Occupational Safety and Health Administration (OSHA) standards for electrical safety design. These standards cover only electrical system parts that an employee would use or with which she/he could make contact. The module's purpose is to minimize potential workplace hazards by specifying electrical equipment and systems design characteristics. Click on the term below to learn about the code development.
Development of the Code
This module covers the following sections:
General Requirements
Wiring Design and Protection
Wiring Methods and Components
Equipment for General Use.