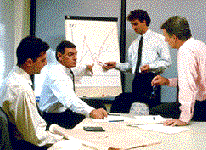 The writers of the NEC developed a short-hand method of describing areas classified as hazardous locations. One of the purposes of this module is to explain this classification system. Hazardous locations are classified in three ways by the National Electrical Code: type, condition, and nature.

This module covers the following sections:
Hazardous Location Types
Hazardous Conditions
Nature of Hazardous Substances
Hazardous Location Equipment.