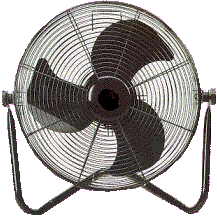 Machines with ingoing nip points or rotating parts can cause lacerations, abrasions, fractures, and amputations if not adequately guarded.

Machines such as conveyors, electric hole punches, and paper shredders with hazardous moving parts must be guarded so that office workers cannot contact the moving parts.

Fans must have substantial bases and fan blades must be properly guarded.