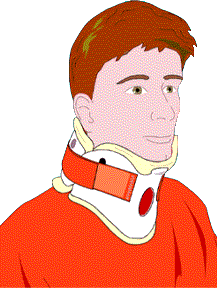 In addition to obvious hazards such as a slippery floor or an open file drawer, a modern office may also contain hazards such as poor lighting, noise, poorly designed furniture and equipment, and machines which emit noxious gases and fumes. Even the nature of office work itself has produced a whole host of stress-related symptoms and musculoskeletal strains. For example, long hours at the video display terminal (VDT) can cause pains in the neck and back, eyestrain, and a general feeling of tension and irritability.

This module includes the following sections:
Leading Types of Disabling Accidents
Common Office Safety and Health Hazards.