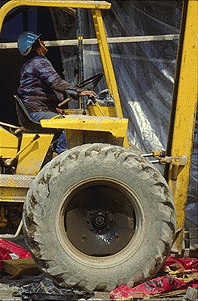 It is estimated by the Occupational Safety and Health Administration (OSHA) (46 FR 4078) that there are 2.9 million workers in American production industries who experience 8-hour noise exposures in excess of 90 dBA. An additional 2.3 million experience exposure levels in excess of 85 dBA.

The Hearing Conservation Amendment (HCA) applies to all 5.2 million employees except for those in oil and gas well drilling and service industries, who are specifically exempted. Additionally, the HCA does not apply to those engaged in construction and agriculture, although a Construction Industry Noise Standard exists (29 CFR 1926.52 and 1926.101). This Standard is identical to paragraphs (a) and (b) of the General Industry Noise Standard, 1910.95.

This module includes the following sections:
Occupational Noise Exposure
Hearing Conservation Amendment Summary
Hearing Conservation Program.