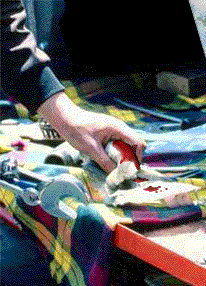 Bloodborne pathogens are pathogenic microorganisms that are present in human blood and can infect and cause disease in humans. These pathogens include but are not limited to:
Hepatitis B Virus (HBV) which causes Hepatitis B, a serious liver disease
Human Immune Deficiency Virus (HIV) which causes Acquired Immunodeficiency Syndrome (AIDS).
The Occupational Safety and Health Administration (OSHA) has determined that certain employees (particularly health care employees) face a significant health risk as a result of occupational exposure to blood and other potentially infectious materials (OPIM) because they may contain bloodborne pathogens.