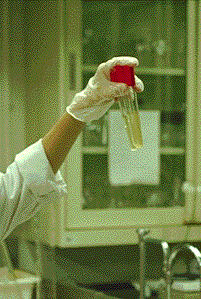 About 32 million workers are potentially exposed to one or more chemical hazards in the workplace. There are an estimated 575,000 existing chemical products, and hundreds of new ones being introduced annually. This poses a serious problem for exposed workers and their employers.

Chemical exposure may cause or contribute to many serious health effects such as heart ailments, kidney and lung damage, sterility, cancer, burns, and rashes. Some chemicals may also be safety hazards and have the potential to cause fires and explosions and other serious accidents.

Because of the seriousness of these safety and health problems, and because many employers and employees know little or nothing about them, the Occupational Safety and Health Administration (OSHA) has issued a rule called "Hazard Communication." The basic goal of the Hazard Communication standard is to be sure employers and employees know about work hazards and how to protect themselves. This should help to reduce the incidence of chemical source illness and injuries.