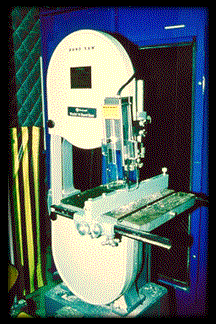 Serious employee injury can occur when using machinery. This module is based on CFR 1910 Subpart O which discusses general requirements for protecting employees in the machine area. Employee protection on several specific types of machinery is also discussed.

It is important to understand how Subpart O applies to machinery in the workplace. Section 1910.212 is a general (horizontal) standard that applies to all machines not specifically mentioned in other sections of Subpart O. The other sections are specific standards that apply to particular types of machines.

This module covers the following sections:
General Requirements
Woodworking Machinery Requirements
Abrasive Wheel Machinery
Mechanical Power Presses
Mechanical Power-Transmission Apparatus.