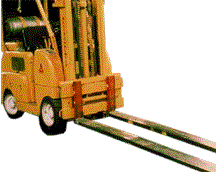 Most injuries in industry occur while employees move materials. In every day operations, workers handle, transport, and store materials. They may do so by hand, manually operated equipment, or power operated equipment.

This module specifies the materials handling and storage procedures developed by the Occupational Safety and Health Administration (OSHA) to reduce injuries resulting from mishandling or improper storage.

This module covers the following sections:
Handling Materials (General)
Powered Industrial Trucks
Overhead and Gantry Cranes
Crawler, Locomotive, and Truck Cranes
Derricks
Helicopters.