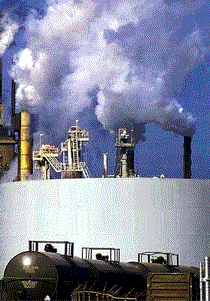 This module covers the two primary hazards associated with flammable and combustible liquids: explosion and fire. In order to prevent these hazards, this module and the standard upon which it is based (29 CFR 1910.106) address the primary concerns of design and construction, ventilation, ignition sources, and storage.

The Flammable and Combustible Liquids module includes the following sections:
Container and Portable Tank Storage
Industrial Plants
Bulk Plants
Service Stations
Processing Plants
Refineries, Chemical Plants, and Distilleries.