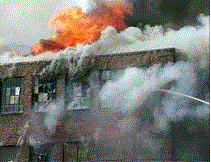 In this module you will learn about the fire protection requirements covered in 29 CFR 1910. These requirements cover the following fire protection areas:
Portable and fixed fire suppression equipment
Fire detection systems
Fire and employee alarm systems installed.
The rules addressed apply to all employment except maritime, construction, and agricultural jobs.