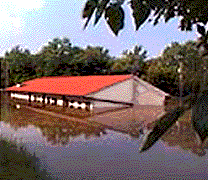 Throughout this discussion and in most materials devoted to the subject of emergency egress and exits, the emphasis will appear to be on escaping from fires. While this is certainly a primary reason for emergency egress from a building, it is not the only reason. Additional hazards include:
Explosions
Earthquakes
Smoke (without fire)
Toxic vapors
Bomb threats
Storms (tornado, hurricane, etc.)
Flash floods
Nuclear radiation exposure
Actions by or threats from terrorist groups, mentally ill persons, or political radicals.
These hazards can occur individually or in combination.